BEARD MOISTURISING OIL ECO-REFILL
60 ml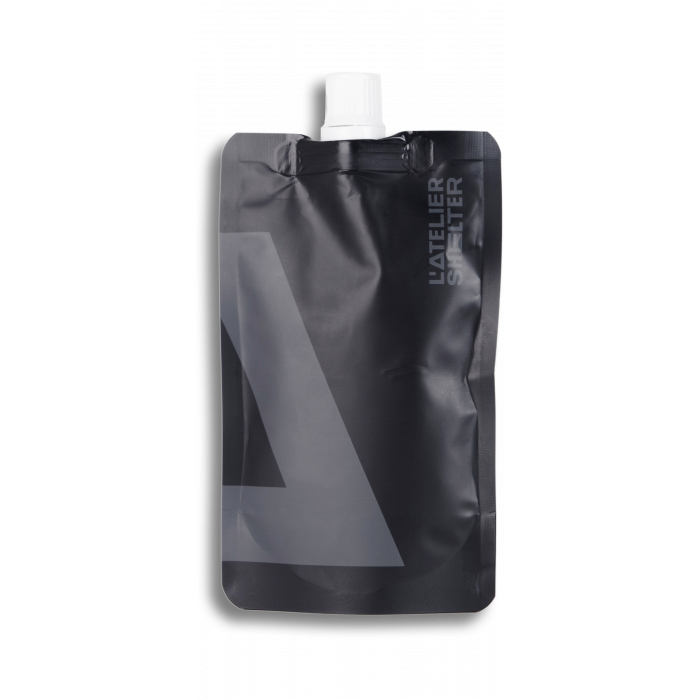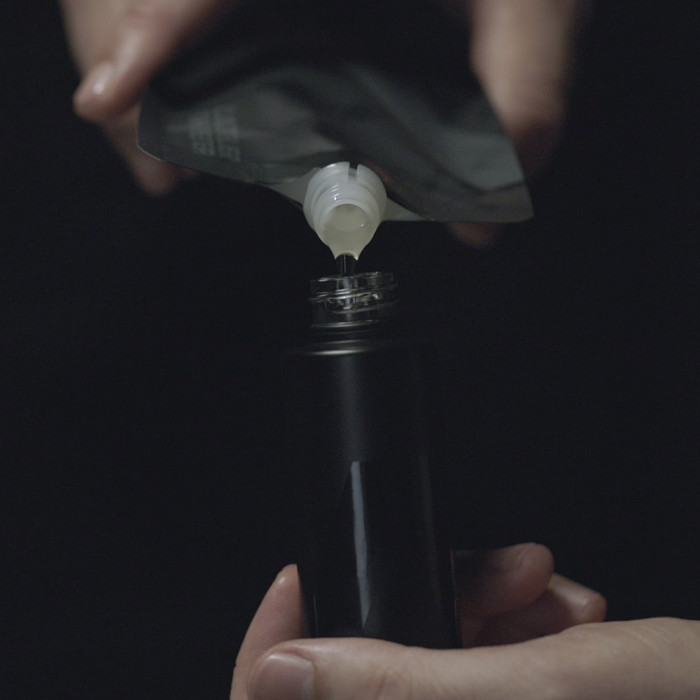 BEARD MOISTURISING OIL ECO-REFILL
60 ml
Psst no stress, when your bottle is finished, refill it with an eco refill
MOISTURISING BEARD OIL
30 ml

The eco-refill fills the  30ml glass bottle of Beard Moisturising Oil 30ml glass bottle of Beard Moisturising Oil
(So we advise you to buy the cleanser in a glass bottle first;))
Beard Moisturising Oil:
- Nourishes, moisturisers and protects facial hair and the skin under the beard using the powerful active ingredients in organic castor oil and the mix of seaweed contained in the oil.
- Gives a well-groomed appearance and avoid the feeling of "rough" hair by softening the beard..
Basically, it gives you a healthy, comfortable and stylish beard... and that's cool!
- Short beard : even on a 10-day beard the oil's benefits are immediate on facial hair and the skin! There's nothing more effective for when it's itchy!
- Medium and long beard : no photo required – this is the business!
- Non-greasy oil, almost instantly penetrates facial hair and the skin, which is fantastic!
- Anti inflammatory,, extract of Edelweiss soothes itchy skin under the beard.
- Light Fresh Effect for a fresh beard sensation... what a treat!;)
- Subtle and fresh fragrance, with a hint of bergamot, but discreet enough to wear with your your favourite fragrance or eau de toilette.
- Clean formulation: : 98% natural, vegan, refillable, Yuka friendly and made in France.
- Refillablee : Refillable glass bottle with eco-refill..
- Organic castor oil: provides the beard with all the vitamins and nutrients it needs to grow healthily, while deeply moisturising the skin. A real asset! Asian Origin.
- Extract of Edelweiss: a natural anti-inflammatory product, especially effective for calming irritated and sensitive skin. Pure magic for itching! French origin..
- Mix of seaweed: particularly rich in essential fatty acids, with nourishing, soothing and anti-oxidant properties.98% French origin and 2% Icelandic origin..
In addition, we take care not to use sulphates, phthalates, parabens and other nasty ingredients of this kind.
When your glass bottle is empty:
Unscrew the pipette, remove the small plastic cap and then fill (carefully!) the 30ml glass bottle with the eco-refill.
Note: the eco-refill fills the glass bottle twice! It's better not to put too much in to avoid spills and refill more often!
Once the bottle is filled, put the small plastic cap back on, then screw on the pipette .
Remember to screw the eco-refill cap on well because you'll use it again (at least once more)! A 60ml !
eco-refill lets you fill a 30ml glass bottle twice – that's style!
You don't have a glass bottle yet?! Order The Moisturising Beard Oil in its original 30ml glass bottle..
An ecological and economic pack in a striking design!
The moisturising beard oil comes in a 30ml matte black lacquered glass bottle that's refillable with the 60ml soft pouch eco-refilll.
Benefits :
Ecological : less waste, reusable bottle.
Economical : refill price = €0.65/ml vs. bottle price = €0.97/ml – a 32% saving.
Helianthus Annuus (Sunflower) Seed Oil, Prunus Armeniaca (Apricot) Kernel Oil, Octyldodecyl Myristate, Undecane, Ricinus Communis (Castor) Seed Oil, Tridecane, Parfum (Fragrance), Caprylic/Capric Triglyceride, Limonene, Menthol, Menthyl Lactate, Tocopherol, Linalool, Citral, Leontopodium Alpinum Flower/Leaf Extract, Ascophyllum Nodosum Extract, Crithmum Maritimum Extract, Fucus Vesiculosus Extract, Laminaria Saccharina Extract, Plankton Extract, Ascorbyl Palmitate
LAS-9