FACIAL AND SHORT BEARD MOISTURISING GEL ECO-REFILL
110 ml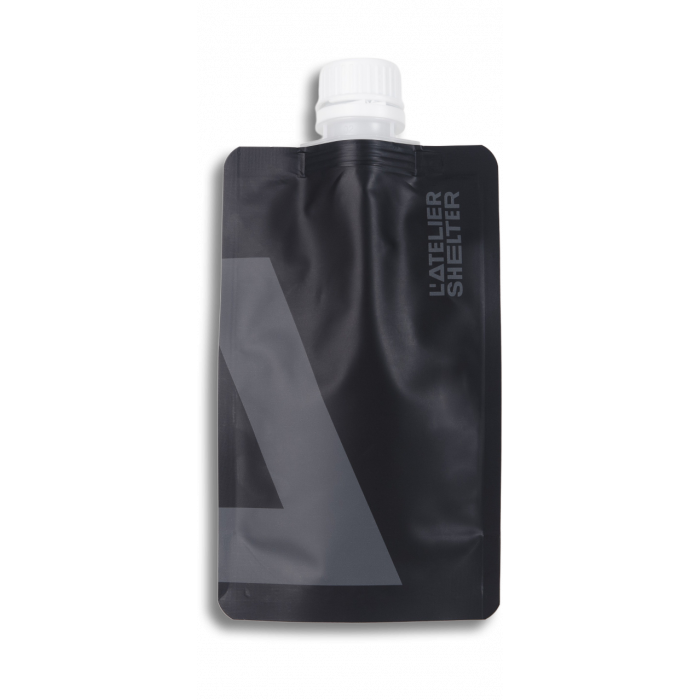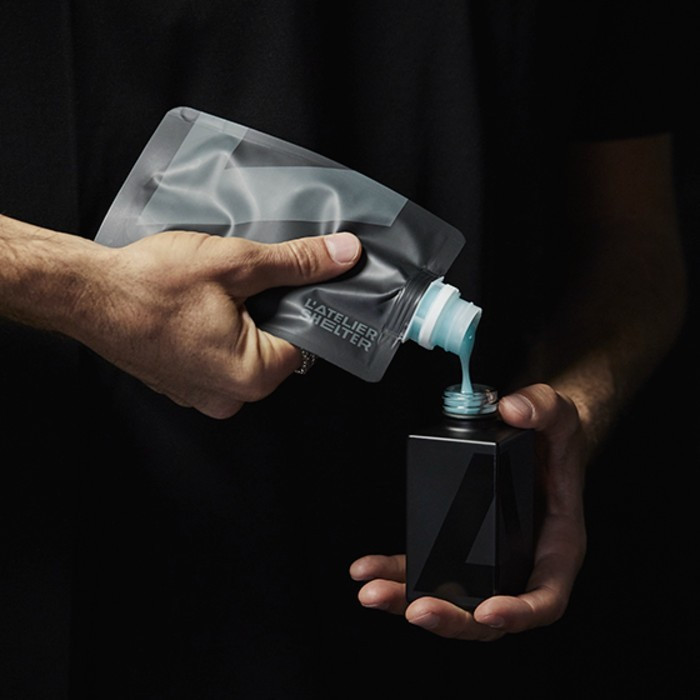 FACIAL AND SHORT BEARD MOISTURISING GEL ECO-REFILL
110 ml
Psst no stress, when your bottle is finished, refill it with an eco refill
MOISTURISING FACE AND SHORT...
90 ml

With the eco-refill you can refill the 90ml glass bottle of  Facial and Short Beard Moisturising Gel when it's run out..
(So we advise you to buy the cleanser in a glass bottle first;))
Facial and Short Beard Moisturising Gel:
- Nourishes, revitalises, plumps the facial skin as well as short beard hair (from 3-20 days) especially thanks to the active ingredients of Rhodella micro algae, which stimulates the synthesis of hyaluronic acid.
- Softens and protects by strengthening the skin's dermal matrix, thanks to the richness of the minerals in the Extract of Argentière Glacier water. The mountains are winning us over! 
In essence, this moisturising gel has everything you need to take control of your handsome face.
- Close shaven: ideal, especially after shaving, to soothe the skin and deeply moisturise.  
- Short beard: we've created a 2-in-1 skin and facial hair formula just for you! 
- Medium and long beard: Only use the moisturising gel on the skin (forehead, nose, upper cheeks and neck). Use Moisturising Beard Oil for the beard. Face moisturiser + Moisturising Beard Oil - a winning combo!
- 2-In-1 skin and short beard, moisturise, soften and protect facial skin and short beard hair (from 3-20 days) with a single product.
- Detoxifying , to deeply revitalise and regenerate the skin ... thank you Rhodella micro algae! 
- Non-oily, thanks to the gel's texture. Men's skin is thicker and more oily than women's, so we've developed a texture that's ideal for me!
- Fresh Effect for an extremely fresh sensation... but be careful, we were a little heavy handed to give it a real boost ... it's a real hit you won't be able to do without!
- Subtle and fresh fragrance, with a hint of bergamot, but discreet enough to wear with your your favourite fragrance or eau de toilette.
- Clean formulation : 97% natural, vegan, refillable, Yuka friendly and made in France.
- Refillablee : Refillable glass bottle with eco-refill.
- Extract of Argentière Glacier Water: rich in calcium and silicon, strengthens the skin's natural barriers. Protection guaranteed. French origin.
- Extract of Arctic seaweed: Concentrated vitamins and minerals with amazing detoxifying powers for facial hair and skin! French origin.
- Rhodella Violacea Micro Seaweed: particularly effective in stimulating the synthesis of hyaluronic acid and helping skin regeneration. French origin.
In addition, we take care not to use sulphates, phthalates, parabens and other nasty ingredients of this kind.
Once your 90ml glass bottle has run out, unscrew the pump, then fill with the eco-refill.
A 110ml eco-refill fills a 90ml glass bottle ... yes, we even added 20ml extra in case you get the shakes and pour some down the side of the bottle! 
You don´t have a glass bottle yet?! Order the  Facial and Short Beard Moisturising Gel in its original 90ml glass bottle!
An ecological and economic pack in a striking design!
The moisturising face and short beard gel comes in a 90ml matte black lacquered glass bottle that's refillable with the 110ml soft pouch eco-refill..
Benefits: :
Ecological : less waste, reusable bottle.
Economical : refill price = €0.32/ml vs. bottle price = €0.50/ml – a 36% saving
Aqua (Water), Caprylic/Capric Triglyceride, Carbomer, Polyglyceryl-3 Cocoate, Caprylyl/Capryl Glucoside, Parfum (Fragrance), Crambe Abyssinica Seed Oil, 1,2-Hexanediol, Caprylyl Glycol, Polyglyceryl-6 Laurate, Menthol, Menthyl Lactate, Maris Aqua, Butylene Glycol, Limonene, Sodium Hydroxide, Sodium Gluconate, Glycerin, Potassium Sorbate, Propanediol, Linalool, Citric Acid, Citral, Sodium Benzoate, Beta-Carotene, Saccharina Latissima Extract, Tocopherol, Xanthophylls, Hydrolyzed Rhodophyceae Extract, Helianthus Annuus Extract, Rosmarinus Officinalis (Rosemary) Leaf Extract, CI 42090 (Blue 1)
LAS-7