BEARD CLEANSING MOUSSE [NO RINSE]
100 ml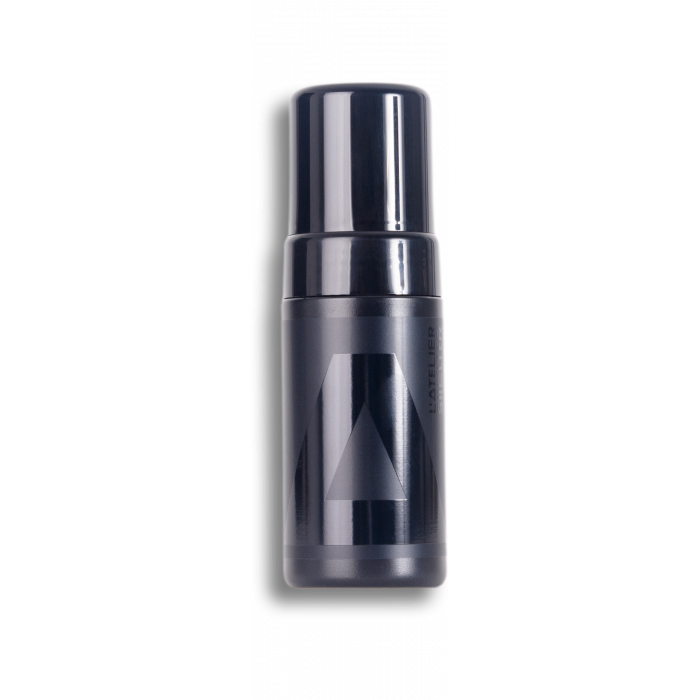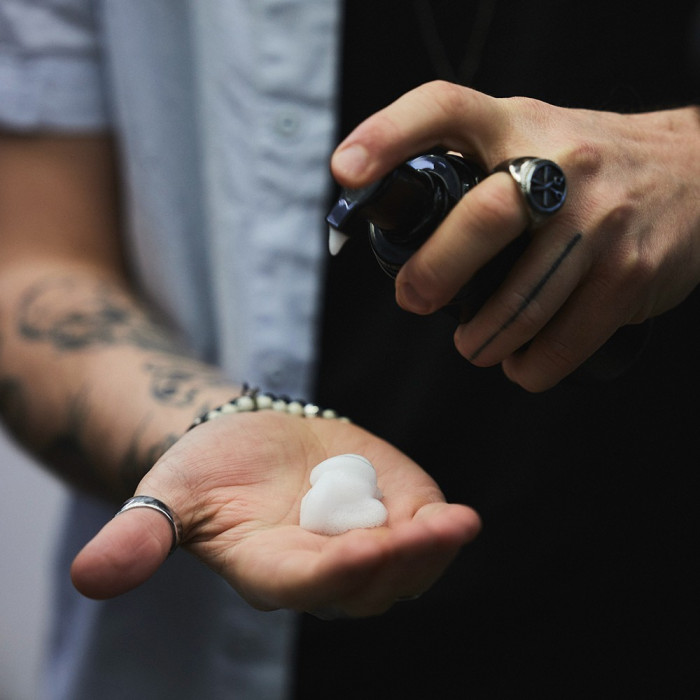 BEARD CLEANSING MOUSSE [NO RINSE]
100 ml
- Cleanses, purifies and refreshes facial hair and the skin under the beard!
- Gives a clean and neat appearance, avoids the "rough" hair feeling by softening the beard.
In summary, a real beard shampoo in 30 minutes, anywhere. That's sophistication!
- Medium and long beard: the crème de la crème - a moisturising beard oil!
- No rinsing, no water, no matter where you are, it's never been easier or simpler to clean your beard in a few seconds when you're out and about!/p>
- Moisturises and protects facial hair and the skin under the beard thanks to extracts of Rhodella micro algae.
- Fresh Effect - a fresh sensation... a real treat;)
- Subtle and fresh fragrance , with a hint of bergamot, but discreet enough to wear with your your favourite fragrance or eau de toilette.
- Clean formulation: : 98% natural, vegan, Yuka friendly and made in France.
- Extract of Argentière Glacier Water: rich in calcium and silicon, strengthens the skin's natural barriers. Protection guaranteed. French origin.
- Extract of Arctic seaweed: Concentrated vitamins and minerals with amazing detoxifying powers for facial hair and skin! French origin.
- Rhodella Violacea Micro Seaweed: particularly effective in stimulating the synthesis of hyaluronic acid and helping the skin regenerate. French origin.
In addition, we take care not to use sulphates, phthalates, parabens and other nasty ingredients of this kind.
When you need to clean, squeeze a little mousse into your hand then apply to the beard massaging into the skin well. The mousse will slowly be absorbed and disappear, leaving a clean, fresh feeling.
This takes 30 seconds, is pleasant and refreshing and gives your beard a boost! 
A 100ml bottle of no rinse beard cleansing mousse lets you clean your face once a day for at least a month. (of course, depending on the length of your beard!)
The no rinse beard cleansing mousse is not refillable…
At least not yet! This is the only product in the collection that isn´t refillable, but we're working hard to change that. 
Aqua (Water), Polyglyceryl-3 Cocoate, Caprylyl/Capryl Glucoside, Polyglyceryl-6 Laurate, 1,2-Hexanediol, Caprylyl Glycol, Menthol, Menthyl Lactate, Parfum (Fragrance), Maris Aqua, Butylene Glycol, Sodium Gluconate, Potassium Sorbate, Glycerin, Limonene, Propanediol, Citric Acid, Linalool, Citral, Saccharina Latissima Extract, Sodium Benzoate, Hydrolyzed Rhodophyceae Extract
LAS-5