Custom Text Block
Lorem ipsum dolor sit amet conse ctetu
Sit amet conse ctetur adipisicing elit, sed do eiusmod tempor incididunt ut labore et dolore magna aliqua. Ut enim ad minim veniam, quis nostrud exercitation ullamco laboris nisi ut aliquip ex ea commodo consequat. Duis aute irure dolor in reprehenderit.
Parfait !
Nettoyant sous la douche, hydratant à côté du lavabo... je ne peux plus m'en passer. L'effet fraîcheur est vraiment top ! surtout le matin!
grooming
ourNo bullshit! Exactly what you need! Effective and cool to use skincare, a redesigned experience and a clean brand. Nothing more!
vision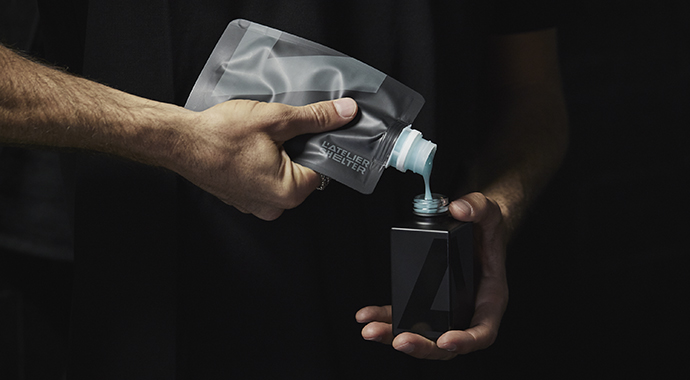 Refillable
Who said ecology isn't related to economy? Our glass bottles are endlessly refillable thanks to our eco-refill. Less pollution during manufacturing and transportation and easy on your wallet.